FLW Pro Bryan Schmitt Joins Riot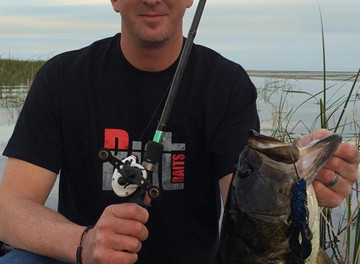 January 1, 2016:  Riot Baits, one of the fastest growing independent, American-owned tackle brands, is proud to announce that FLW Tour Pro Bryan Schmitt will be joining their "R-Unit" Team in 2016. Bryan is best known for his success on the tidal waters in his home state of Maryland, amassing nine tournament victories and 30 top-ten finishes with FLW.
"I have been a fan of the Riot's Fuzzy Beaver for a long time now, and Riot's other baits fit my style of fishing," said Schmitt. "Riot is a young brand with a lot going for them, and the new products they are launching in 2016 have me really excited about this partnership."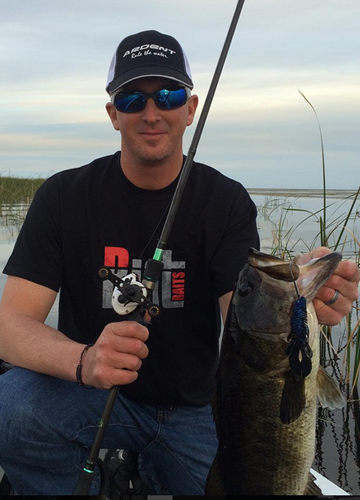 Bryan's working class background is a large part of why Riot felt he would be a good fit for their "R-Unit" Team. He has a low key, down to earth demeanor that is a genuine contrast to the fast-talking, sales-pitch echoed by many elite anglers. He has an ease in which he talks to fellow anglers that comes from his blue collar background of working as a fishing guide on the Chesapeake Bay.
"When Bryan and I first spoke, it was clear he had used our beaver and was a real fan," said Matt Stark, owner of Riot Baits. "We ended up talking for an hour about Riot's other products, our families, work, tournaments – you name it. Bryan just came across as being a real dude. It was clear to me that Bryan didn't just wake up one morning and decide to try a career in bass fishing. This guy worked his tail off and made a lot of sacrifices to get where he is, and I respect that."
It's that easy going demeanor and working class background that makes Bryan a good representative for Riot Baits.  The same hardships that Bryan faced becoming a pro, Riot has experienced while growing a family run business in a competitive market.  Through their combined work ethic and perseverance, Riot believes this partnership will allow both parties to achieve their goals in the fishing industry.
Bryan will be fishing the 2016 FLW Pro Tour as well as a few Rayovacs and B.A.S.S Opens. He will be representing Riot Baits and his other sponsors, All-Tackle, Mercury, Ranger Boats, PLine, "Loosen Up" Charters, Bilman HVAC, Ardent and Cooler Shield.